With a finished size of 12″, this block uses the 'quick corners' method, which makes it quick and easy to whip up.
The name is slightly unseasonal, but you can make it as snowy (or not!) as you want, using bold, fun fabrics. We've gone for some intense contrasting colours in this tutorial to show how great the pattern can looks when multiple blocks are put together.
MAKING THE BLOCK

1. Cut the fabric you'll need.

For each block cut:
One square in a plain colour, 12½" x 12½"
Four squares in a contrasting print fabric, 4½" x 4½"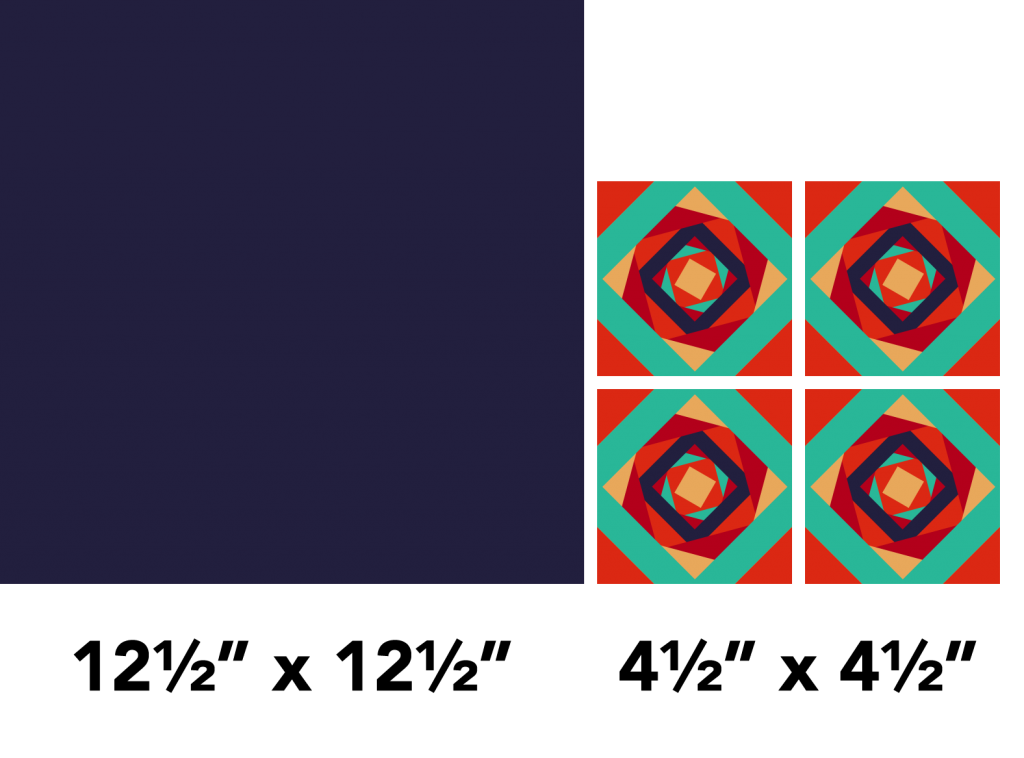 ---
2. Draw stitching lines.
On each of the four smaller squares, draw a diagonal line from corner to corner on the reverse side. This will be a stitching line once assembled with the main square.

---
3. Arrange and stitch.
Arrange the four smaller squares in each corner of the large square, right sides together and the stitching lines as shown.
Stitch across each line.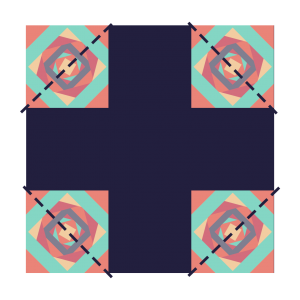 ---
4. Trim the corners.
Trim the outer corners off each small square beyond the stitched line, and then press the triangles up to create the finished Snowball block.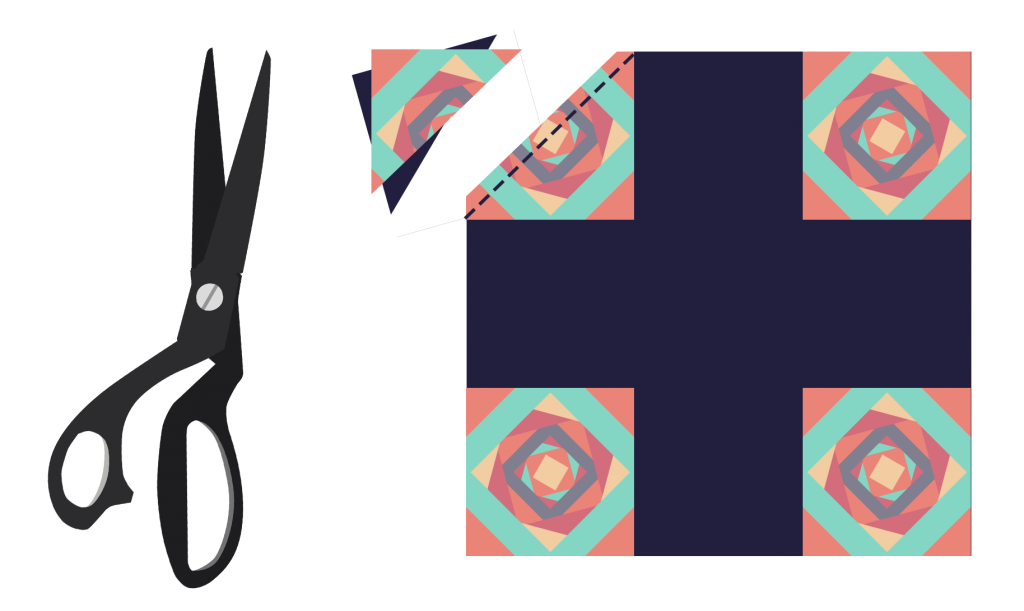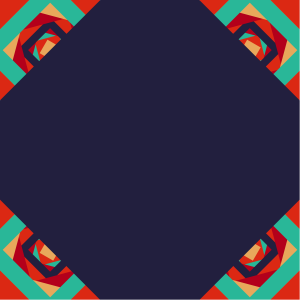 ---
5. How to use in a larger quilt.
Sewing many Snowball blocks together creates an attractive diamond pattern where the corners meet.
Alternatively, pairing Snowball blocks with simple 9 Patch blocks in the same colours creates a larger and more intricate design.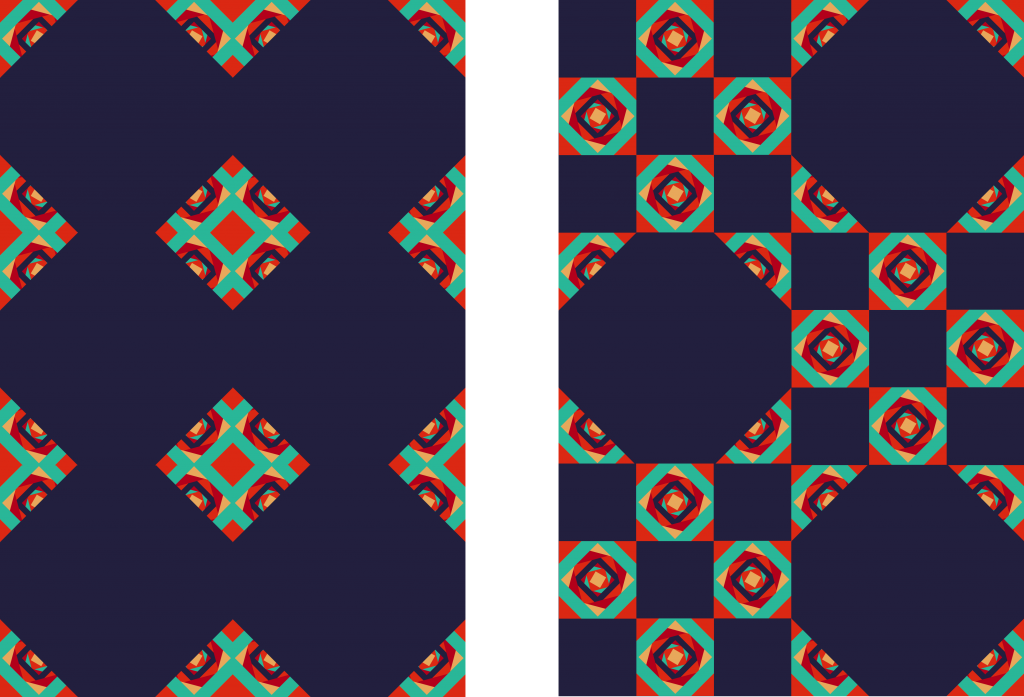 ---
---
Thanks for reading along, and don't forget to check back next month
for a new block pattern and instructions!