The Whirlwind is an alternative to the Windmill block, made by creating unusual triangles from two different fabrics, and rearranging to form an interesting bold design.
The pieces needed to make one block also provide enough to create a second in the reverse colourway. Put side by side, as seen above, the blocks create a striking larger pattern which draws the eye across a quilt-top. Each finished block will measure 12½ inches square.
MAKING THE BLOCK

1. Cut the fabric you'll need.

Choose two contrasting or complementary fabrics, one will form the background and one will form the pattern.
Cut 4 rectangles of each fabric, each measuring 9½ " x 5"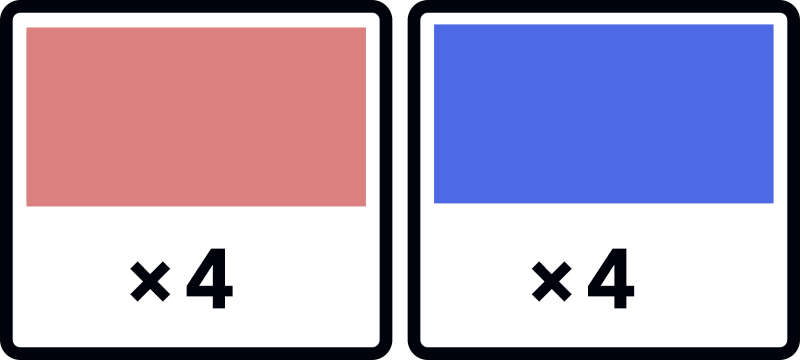 ---
2. Join strips together.
Group the rectangles into pairs containing one of each fabric. Join each pair together on the long sides to form a square, and press the seams. You will have 4 squares.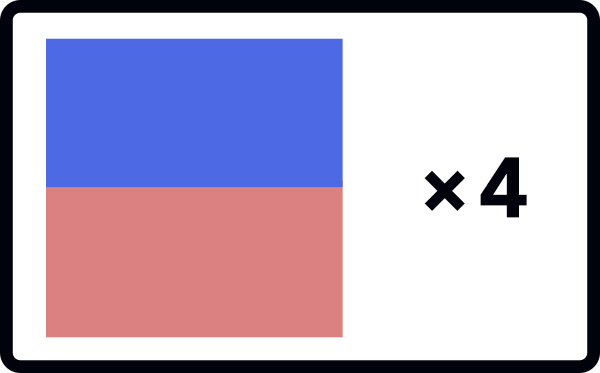 ---
3. Cut to form triangles.
With the sewn line running horizontally, cut each square in half diagonally.
You will have 8 triangles.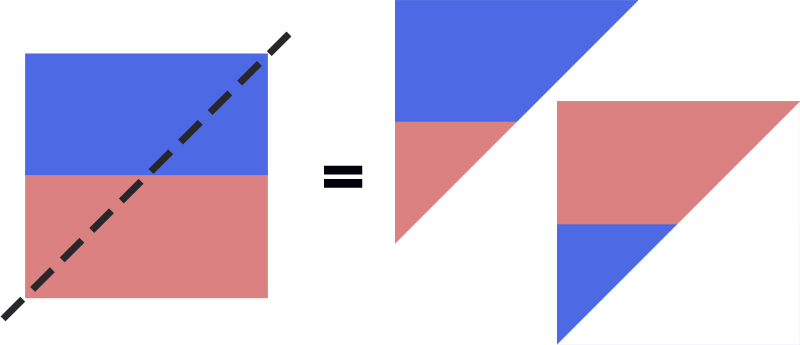 ---
4. Rearrange to form the pattern.
Using the diagram, rearrange your triangles to form the Whirlwind design.
You should have enough pieces to form 2 blocks, one with the pattern in one colour, and one in the other colour.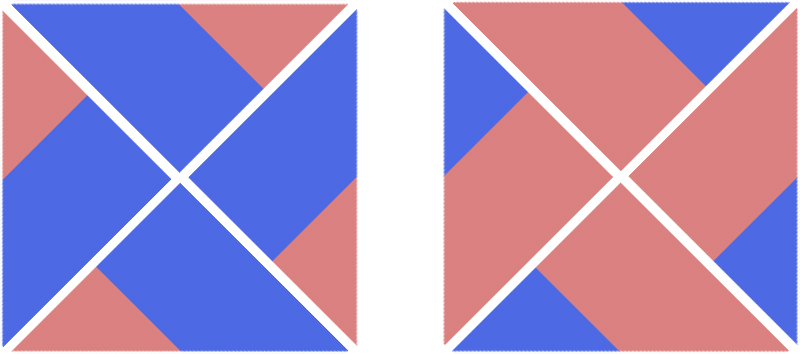 ---
5. Sew your blocks.
Stitch 2 triangles of the block together, followed by the other 2, pressing as you go.
Finally, match your seams and centre points, and then join the two pieces together to create the finished block.
repeat the process for your second block.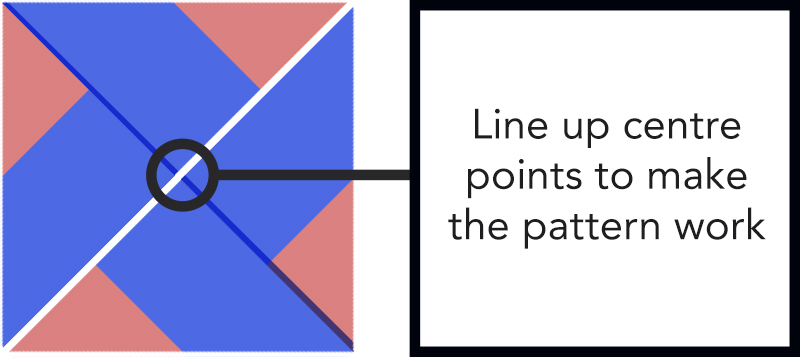 ---
---
Thanks for reading along, and don't forget to check back next month
for a new block pattern and instructions!