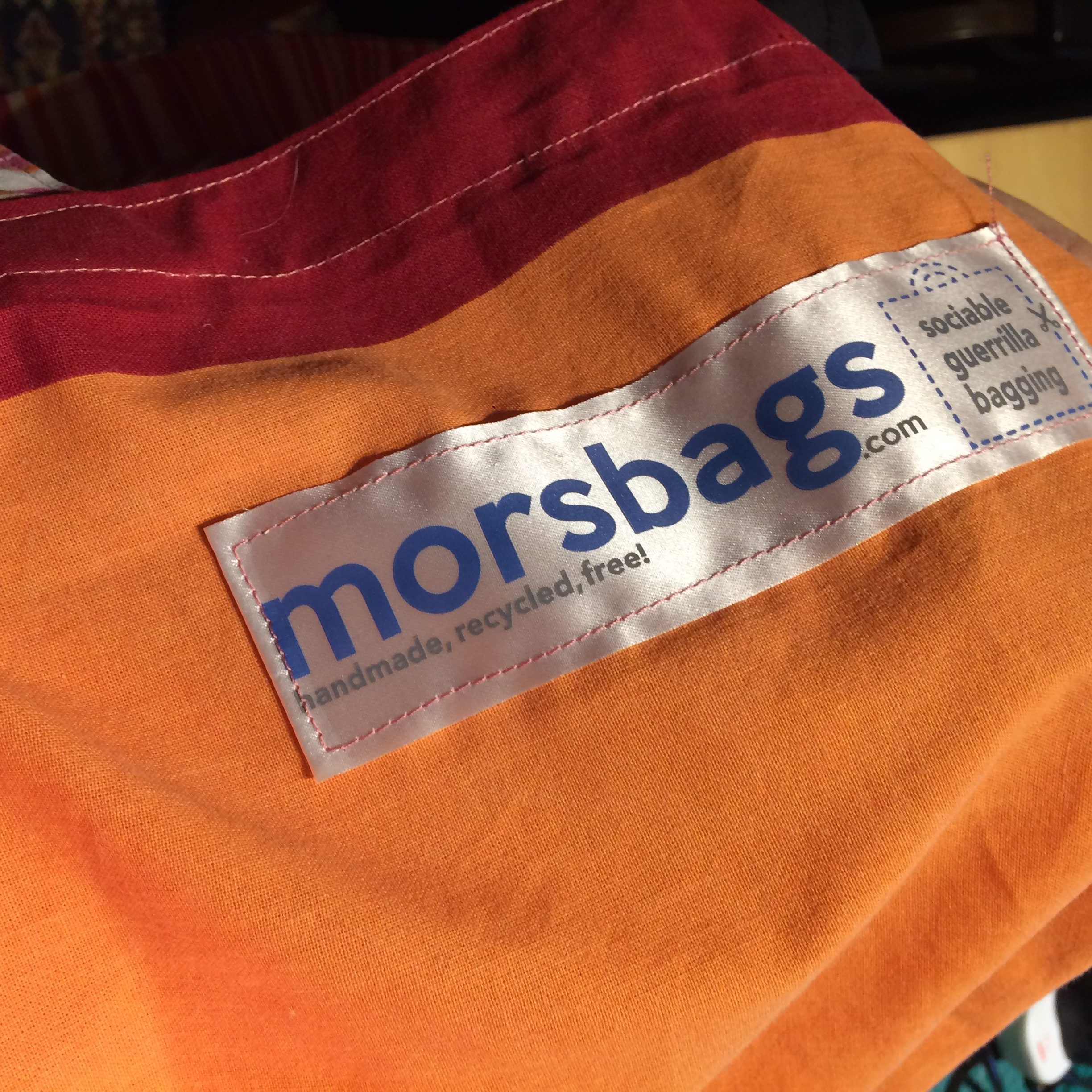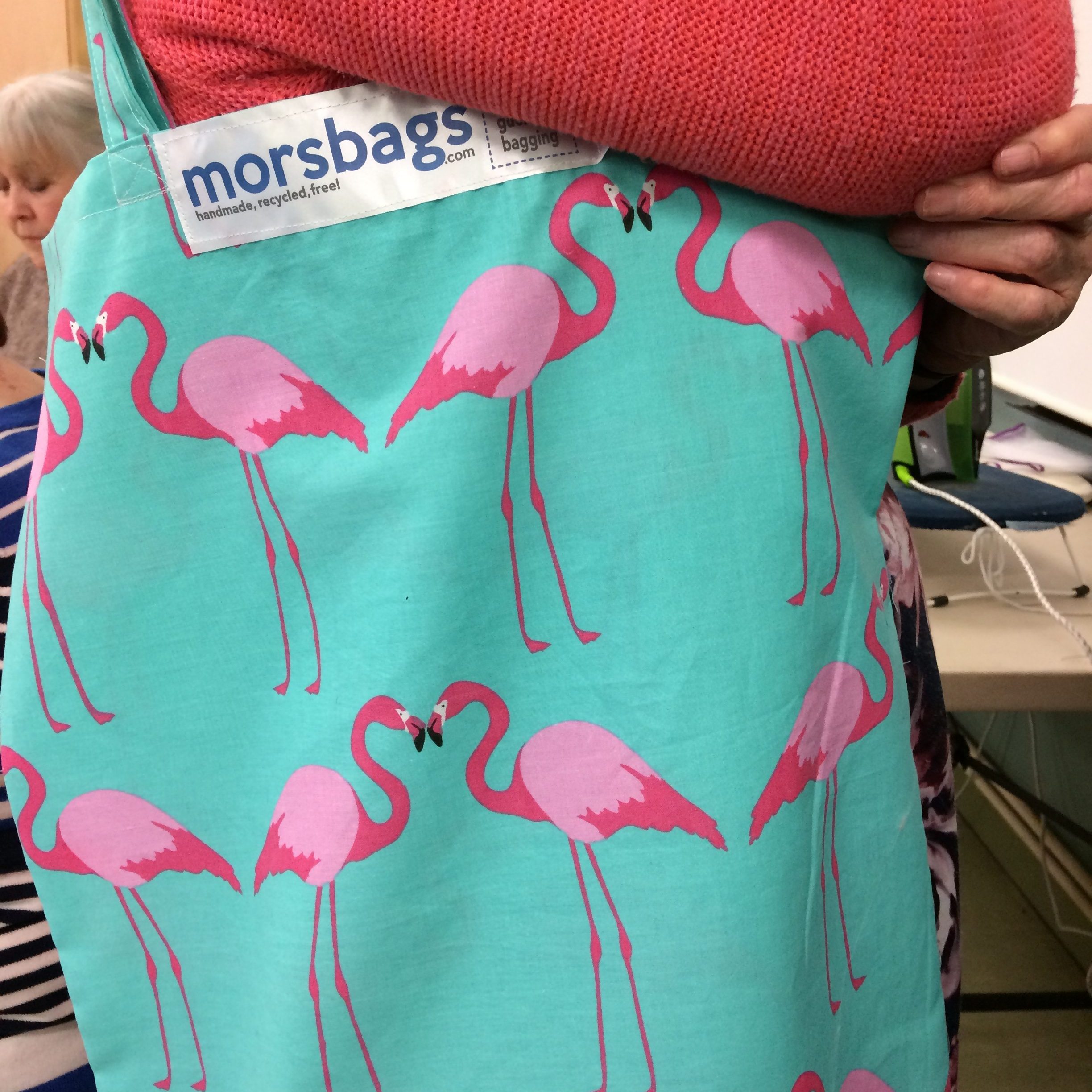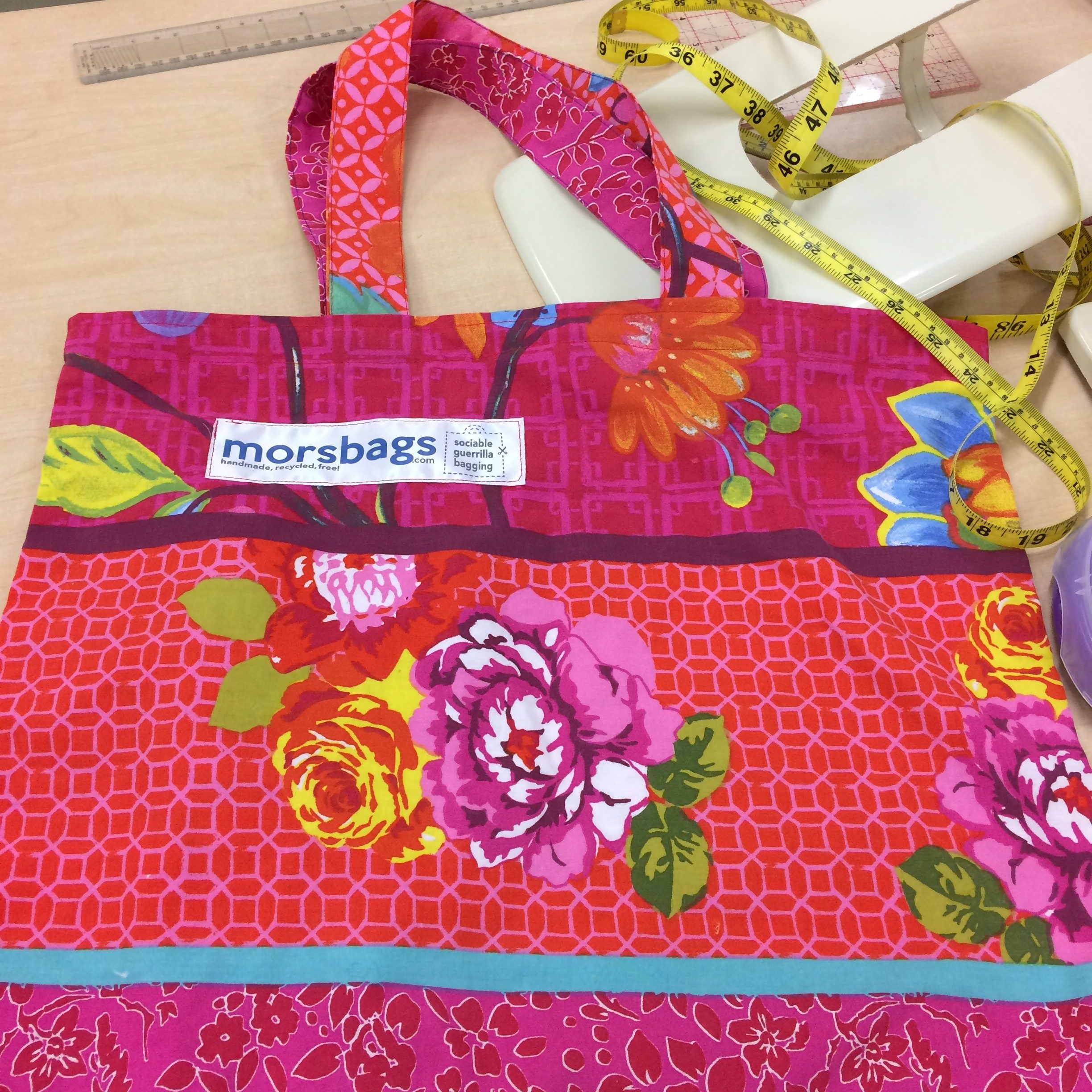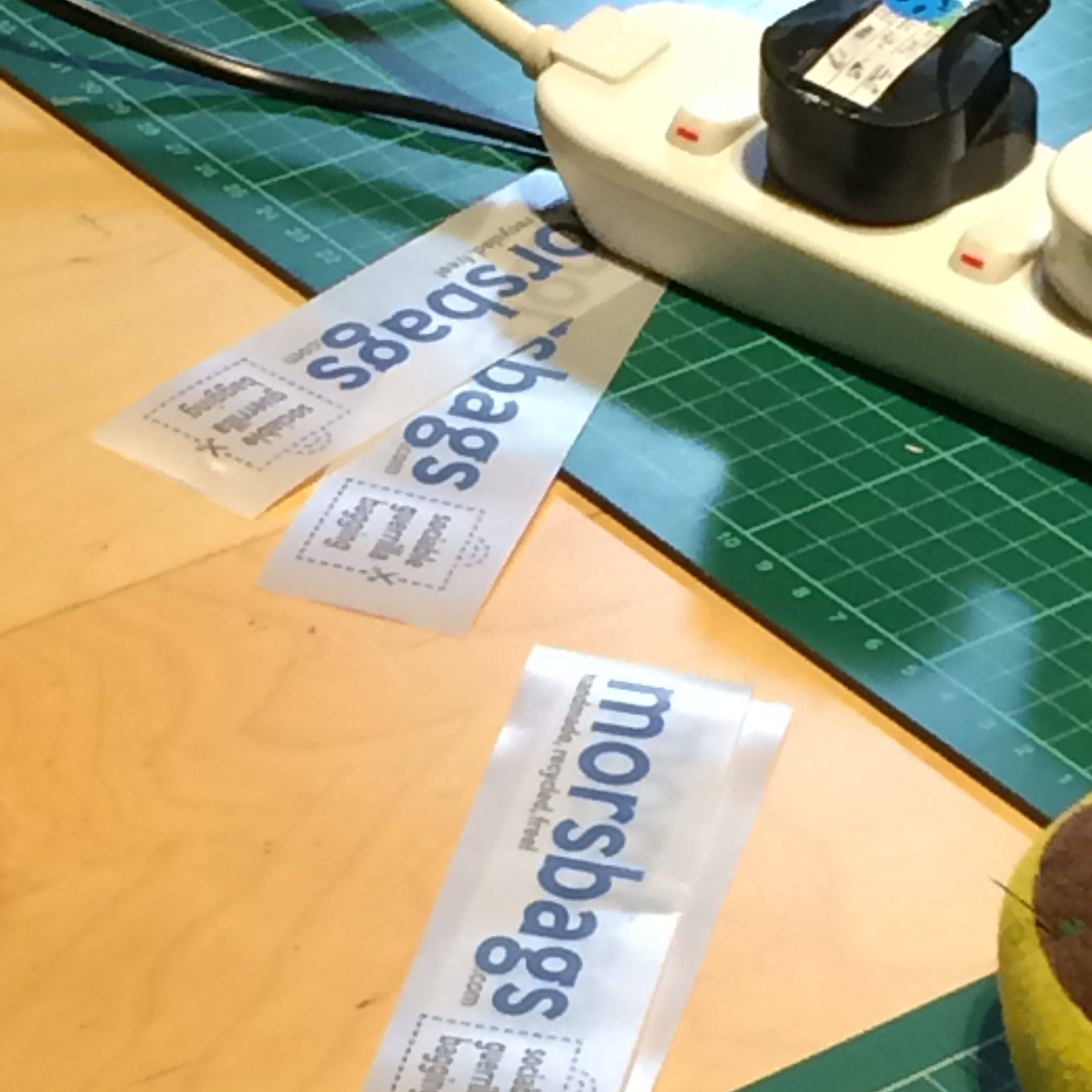 As part of our commitment to community recycling projects this year, Rejig has registered as a Morsbag Pod!
As we often have more recycled fabric than we can use, our regular stitchers have been making some Morsbags to pass on to local shoppers, family members, and friends.
Morsbags is a fab international project which encourages everybody to use unwanted textiles to make handy shopping bags. Not only does it help to recycle fabrics that would otherwise be thrown away, it also helps to protect wildlife by keeping plastic out of the seas!
Their website has all the information you need to make a Morsbag, including measurements, templates and a handy 'how to stitch' film. They also have an interactive map showing all the Morsbag pods across the world – see if you can find Rejig, Darlington on there! If you're not within reach of Darlington and our sessions, why not spread the joy even further, and get together with some friends to start your own community Morsbags pod? The more the merrier!
In the meantime, we'll be here every week, making loads of funky recycled Morsbags using our stash of interesting recycled fabrics! Our plan is to hand them out at this year's Darlington 'Great Get Together' in the South Park on Sunday June 24th. If you'd like to get involved, you can check our calendar for weekly session times, or join us for Sew Saturday, our free monthly drop-in. We'd love to see you, and we're all very much looking forward to the community picnic in the park!