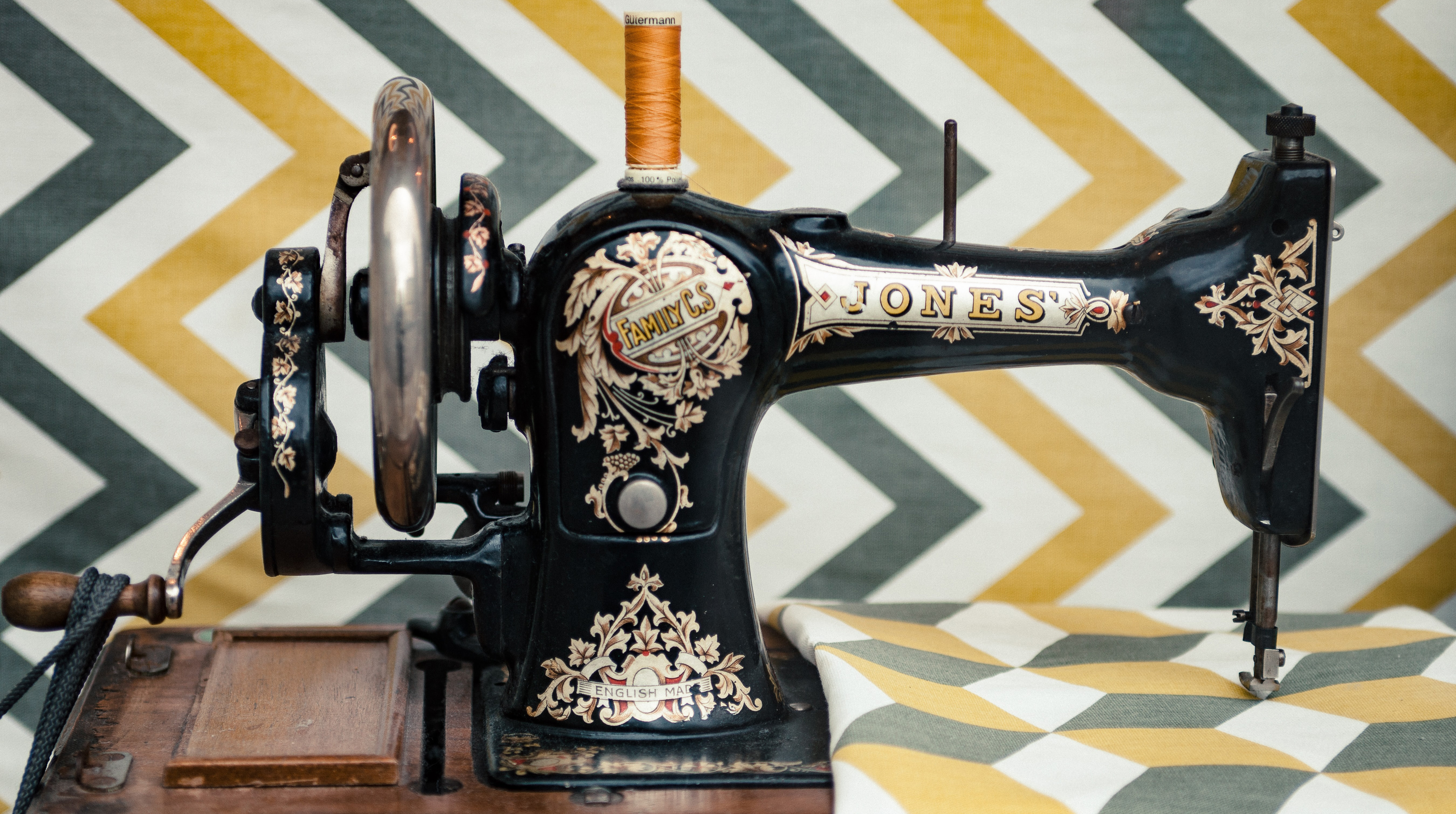 The time has come – I'm finally dipping my toe back into face-to-face REJIG sessions, with help from The Bridge and their Open Art course.
Open Art is a weekly studio session offering demonstrations and advice on a range of different visual art techniques – including REJIG sewing skills – and I'll be acting as the tutor over the next year. Our next 10-week term starts on Friday 1st October, with a morning or an afternoon session each week.
Places are limited to ensure safe social distancing, and attendance needs to be booked in advance – a little different to the usual REJIG approach, but hopefully you can understand the need for safety!
If you'd like to get sewing again, you can register through The Bridge website using the button below, or read on for some more detailed information on the sessions.
Weekly Friday Open Arts sessions take place in the main studio at The Bridge Centre, Hundens Lane, and will run for 10 weeks this term, beginning on Friday 1st October.
Morning: 10am – 12:30pm
Afternoon: 1:00pm – 3:30pm
Both sessions will offer the opportunity to try a variety of creative activities in a relaxed and friendly atmosphere, alongside our usual REJIG sewing workshops. A different skill or technique will be demonstrated each week with time to experiment afterwards, but participants are of course free to work on their own projects and ideas too.
Skills & techniques on offer this term include:
Painted papers and printing with acrylic paints and stencils
Drawing and sketching with pastels, charcoal and pencils
Painting with watercolours, acrylics and gouache
Bookmaking including stitched, zines and accordion folds
Printmaking with lino, wood blocks, stamps and screens
Feltmaking and needle-felted pictures with wool and threads
Hand stitching using embroidery, sashiko mending and tapestry
Sewing skills for clothes, quilts and crafts
Mosaics using tiles, recycled broken dishes and beads
Seasonal decorations using recycled materials
Sessions will cost £5 per person, including materials, which can be paid per session or in advance in a block of 4 (£20). Refreshments will be available, but please remember to bring your own mugs!
Seating will be arranged to ensure safe social distancing, but you may also wish to wear a face mask indoors.
I hope to see some of you there soon!